The Remote Work Buyer's Guide
Last Updated: 1/13/20
Before the pandemic, most people's image of remote work was someone sitting on the couch in their pajamas with a laptop on their lap. When the pandemic forced office workers to work from home, they learned that just because you aren't in a traditional office doesn't mean that your work environment doesn't matter.
Remote work requires learning new routines and techniques for focus and productivity. Your physical space will require changes too.
If you work from a cafe, you may be limited to your laptop and a charger. But if you work from a coworking space, rented office, or from home, you can create a workspace where you are comfortable and productive.
This post breaks down all of the tools I've used working from home, a rented office, cafes, and coworking spaces in 10+ years of working remotely.
Tech
Computer
After retiring a 6-year-old Macbook Pro that sounded like a lawnmower, I bought a 13" Macbook Air (from $999) in 2015. The Air has plenty of power for any work I need to do and is thin and light enough to carry around between workspaces or when traveling.
In my home office and the coworking space, I use an external monitor, keyboard, and mouse and elevate my laptop for better ergonomics.
Keyboard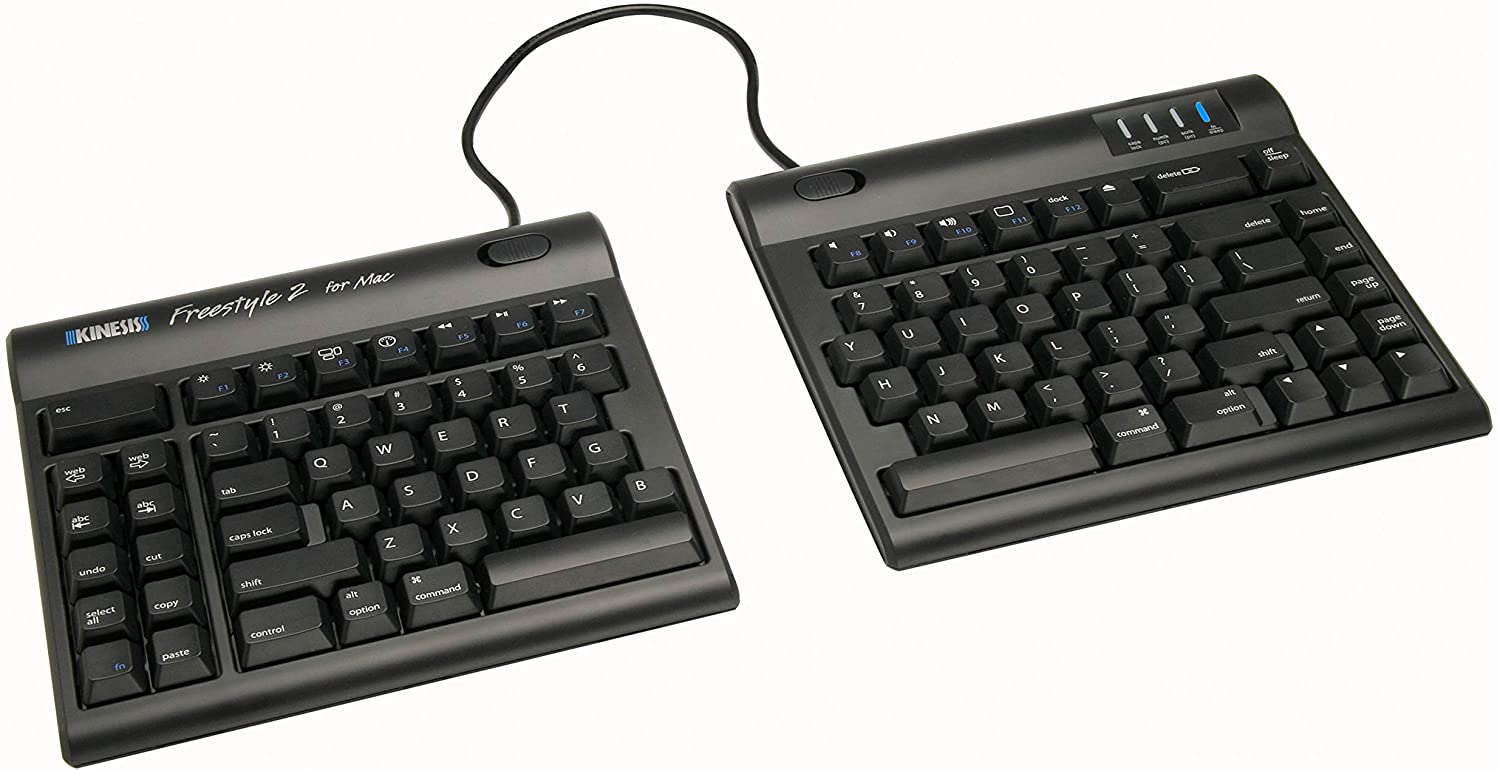 At my office, I use the Kinesis Freestyle2 Keyboard for Mac because the split keyboard allows for a more natural, ergonomic hand placement.
If you need something more portable, try the Logitech K380. I used a previous version of this keyboard for years when traveling or coworking. This keyboard is small, light, and connects via Bluetooth.
The Wirecutter has more suggestions for ergonomic or wireless keyboards.
Mouse
Like with my keyboard, I've gone bigger with my mouse. I now use the wireless Logitech MX Master ($82). The MX Master is larger than my previous pick, the Logitech M705 Wireless Marathon Mouse ($35).
The MX Master is more comfortable if you have larger hands. The M705 is better for people with smaller hands and is more portable.
Phone
Desk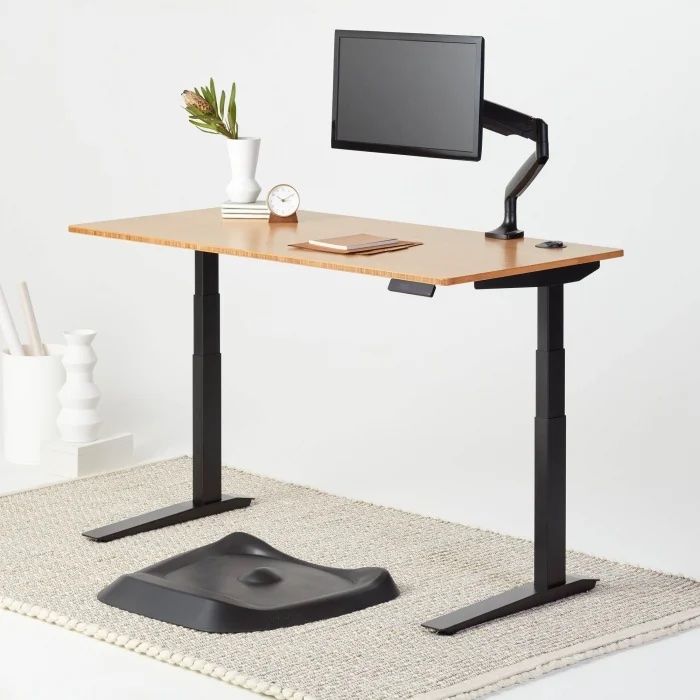 Standing Desk
When I moved from San Francisco to Oakland, I went from a tiny studio to a two-bedroom apartment. The second bedroom became my office. With my newfound space, I decided to splurge on a standing desk after lusting after one for years.
The Jarvis Bamboo Standing Desk (from $559) is excellent. The desk has a motorized height adjustment so that you can save the settings for your preferred standing and sitting heights. The best standing desks are expensive, but I can't live without mine now. Standing, even just part of each work day, has eliminated my back pain.
Anti-Fatigue Mat
Pair your standing desk with an anti-fatigue mat. I recommend the Ergodriven Topo ($99) because the varied terrain allows for movement, especially if you're fidgety.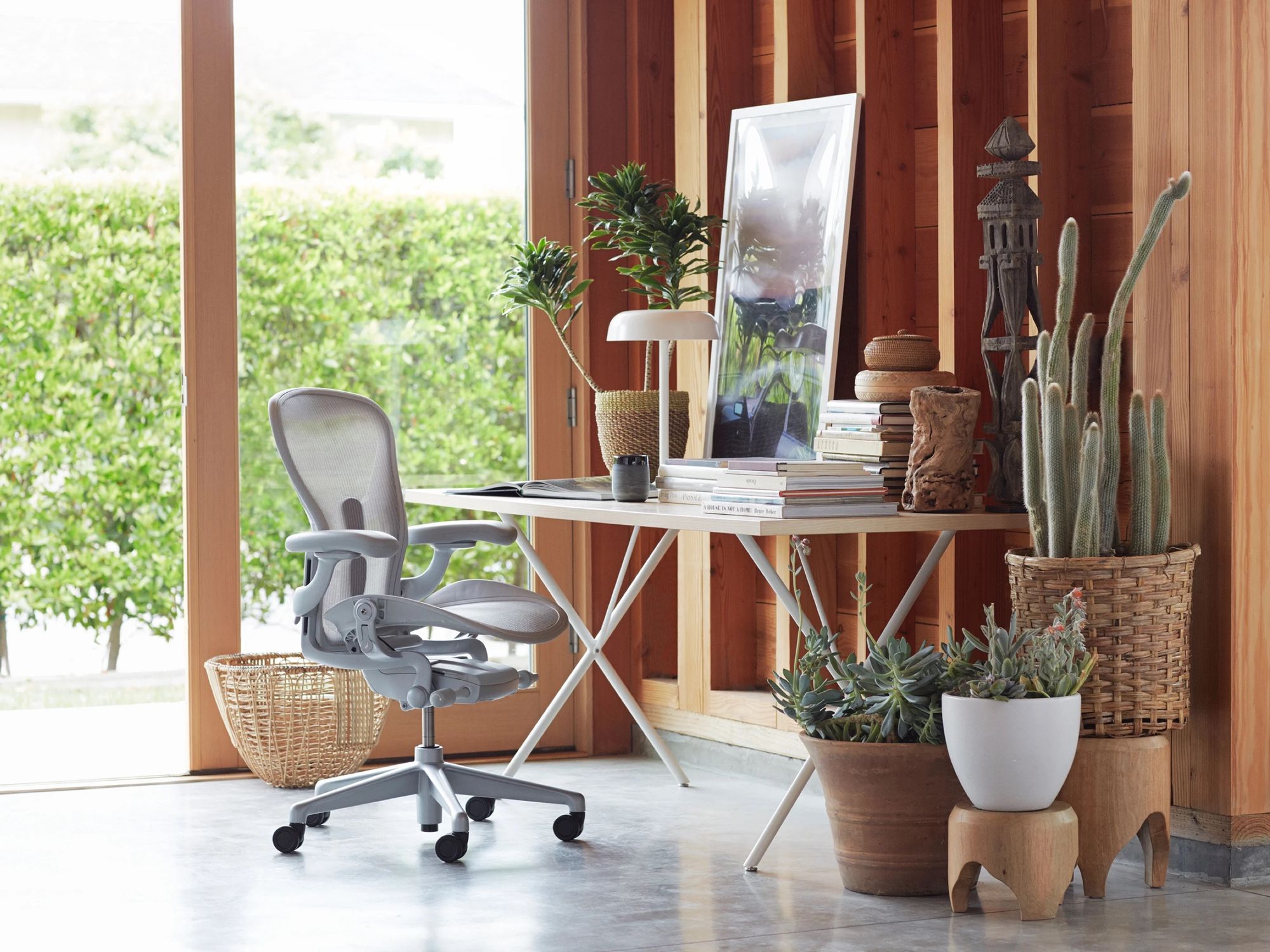 Chair
At first, I didn't have a chair and stood 100% of the time at my desk. Now, I move between sitting and standing as feels comfortable. For my chair, I splurged on a classic: the Herman Miller Aeron. A new chair is $1,445 on their site. I bought a used one for $350 including delivery on Craigslist. Figure out your size, set up an alert on Craigslist or Facebook Marketplace, and wait for a good deal.
Monitor and Accessories
Monitor
I have the Dell Ultrasharp U2415 24" Monitor ($285), which I bought after my previous Samsung monitor refused to stay on. It's a monitor. It works and looks fine to my not-very-discerning eye.
Monitors, like a lot of tech and accessories, fall into the "good enough" category. I'm not a designer, so I don't need the best. I can afford something better than the cheapest option. I need the best value. For anything where good enough is good enough, just buy the current Wirecutter pick.
Monitor Arm
In case you couldn't tell from the standing desk, ergonomics are important to me. Rather than tilting my head down all day, I bought the Ergotron LX Desk Mount Arm ($199) to get my monitor high enough to be level with my eye line. I switched from another arm to this "tall pole" one so that I could get the monitor up higher. I'm 6'1", so anyone over 6' tall should consider the taller pole arm.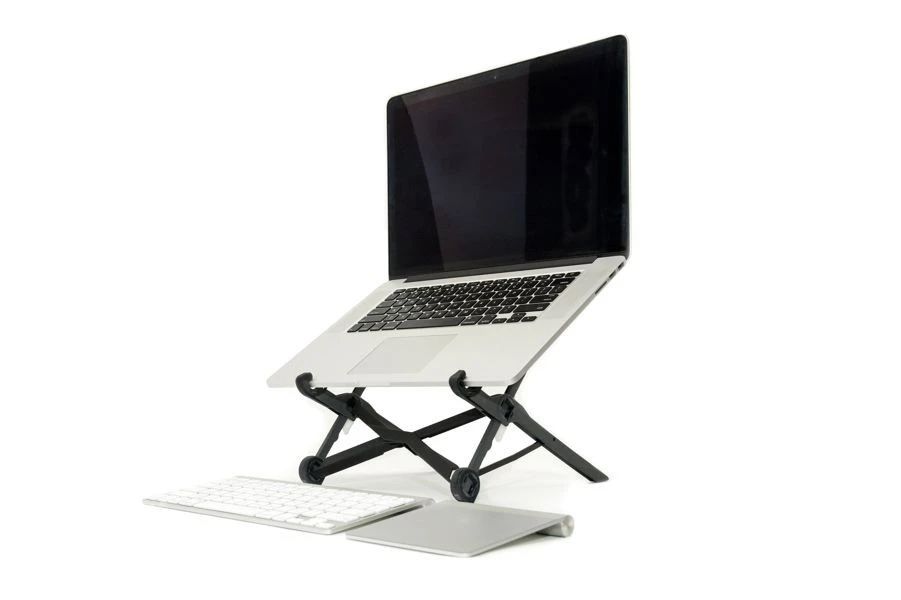 Laptop Stands
At home, I use the Rain Design iLevel 2 Adjustable Height Notebook Stand ($52) to elevate my laptop.
When traveling or coworking, I use the Roost Stand ($75) because it folds up and is easily portable. Every time I'm at my coworking space, someone asks me what it is and where I got it. You've been warned. Not hunching over your laptop may cause others to interrupt you at work.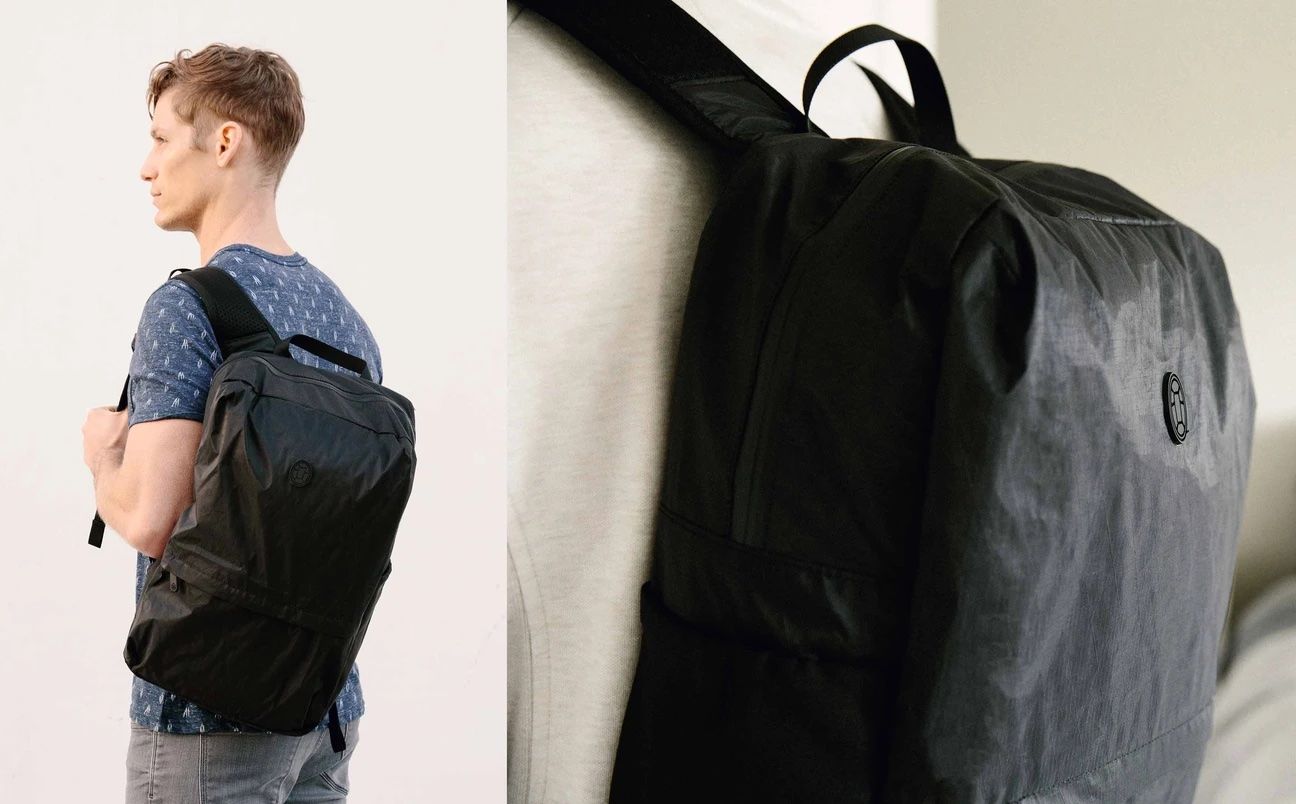 Other
Backpack
My EDC work backpack is the Outbreaker Daypack. I carry the Outbreaker Daypack because it's light, weather-resistant, and carries my laptop. I don't carry my mobile office anymore, so a daypack is enough bag for my needs.
Headphones
The Apple AirPods ($160) are now my default headphones for calls and general listening at home or at the gym. These were a generous gift from my co-founder, Jeremy. Eventually, I'll upgrade to the AirPods Pro ($249).
When listening to music at my desk, I use the Sony MDRV6 Headphones ($85). I've owned these for years. These overear headphones are excellent for the office because of their sound quality but bad for travel due to their size.
Printers
The Brother HL-L2340DW ($85) is fast, cheap, and wireless.
If you have to ship anything from your office, get a DYMO LabelWriter 4XL Thermal Label Printer ($199). This shipping label printer is expensive but worthwhile. Get the printer and a Stamps.com (USPS) account. I use this combo for labeling shipments and scheduling pickups at my apartment. How much is not going to the post office worth to you?
For More
For more suggestions, check out the Wirecutter's guides to home office furniture and supplies and home office tech and apps.
If you have questions or know of any good products that I should try, let me know.
Fred Perrotta Newsletter
Join the newsletter to receive the latest updates in your inbox.