Making the Bug the Feature
Learn how Third Culture Bakery turned a bug of gluten-free pastries into a feature.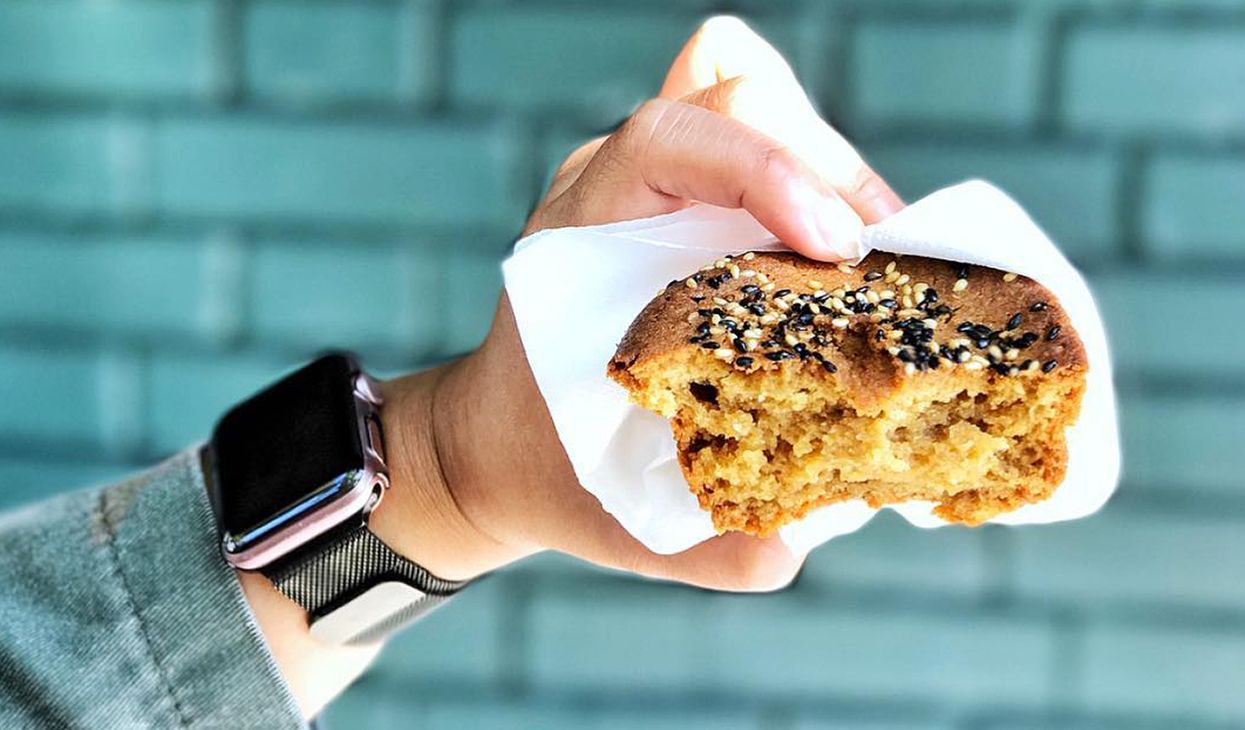 The phrase "it's not a bug, it's a feature" has become a joke. Programmers and salespeople have used this excuse too often to paper over mistakes and shortcomings. "No, no, it's supposed to be like that. It's a feature, not a bug."
The saying is overused, but we can still learn a lesson from it about how to position a product.
One product's bug is another product's feature.
At Tortuga, we don't make checked luggage or suitcases. Some travelers would never buy from us because we don't make the kind of luggage that they use. Others buy from us because we only make carry-on-sized backpacks.
First, you must understand what is a bug and what is a feature for your product and for your customers. Then you can stake out a unique position.
Case Study: Third Culture Bakery
The "bug" of gluten-free pastries is that they're chewy. Most gluten-free baked goods use rice flour—in place of wheat flour—giving them a chewier texture.
How might you make the chewiness a feature, rather than a bug? By repositioning the product.
Third Culture Bakery is a perfect example of this turn. They've positioned their pastries not as gluten-free muffins but as mochi muffins.
The positioning works because mochi are supposed to be made of rice and supposed to be chewy.
By calling their pastry a mochi muffin, rather than a gluten-free muffin, Third Culture has created a different expectation for customers. You're expecting something chewy and made of rice. The muffin meets your expectations.
Here's how Third Culture describes their mochi muffin.
The one and only, trademarked item that started it all. Naturally Gluten Free. Crunchy on the outside and chewy inside, deep caramel-like flavor. Made with California rice flour, Organic French-style butter, unrefined coconut sugar, our proprietary house-made pandan coconut milk blend, and finished with Japanese sesame seeds.
The mochi muffin positioning is also unique. Like the cronut before it, the mochi muffin grabs your attention. It's a purple cow. No other bakery owns that product idea or position in customers' minds.
Third Culture builds on the mochi muffin position with other "features" that make the bakery a unique draw. The founders grew up in Tawian and Indonesia. Now they showcase the flavors of their childhoods at the bakery. Mochi muffins and mochi donuts come in unique flavors like matcha, ube, mango, passionfruit, and coconut. The flavors emphasize the mochi muffin positioning and help the bakery establish a strong, unique identity.
The positioning and the choice of flavors reinforce each other. An ube mochi muffin is a clearer idea than a blueberry mochi muffin or a regular muffin made with ube.
Most importantly, the positioning works. When Third Culture opened a location near me, they had a line out the door and through the parking lot.
If you're in the Bay Area, visit Third Culture in Berkeley or Walnut Creek. Otherwise, you can order mochi muffins online.
Fred Perrotta Newsletter
Join the newsletter to receive the latest updates in your inbox.